13. Don't talk while you drive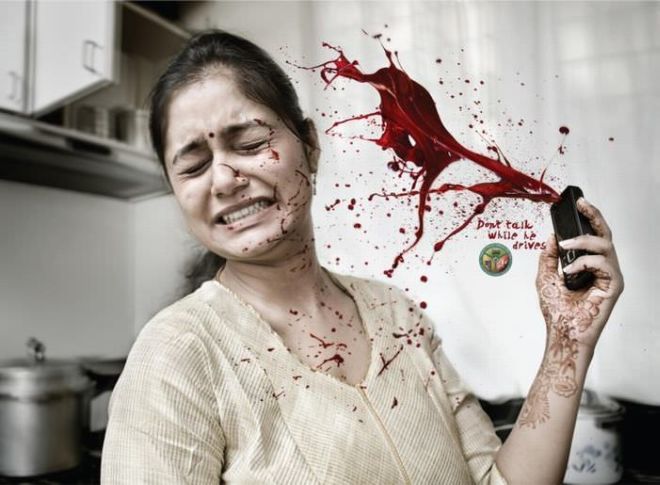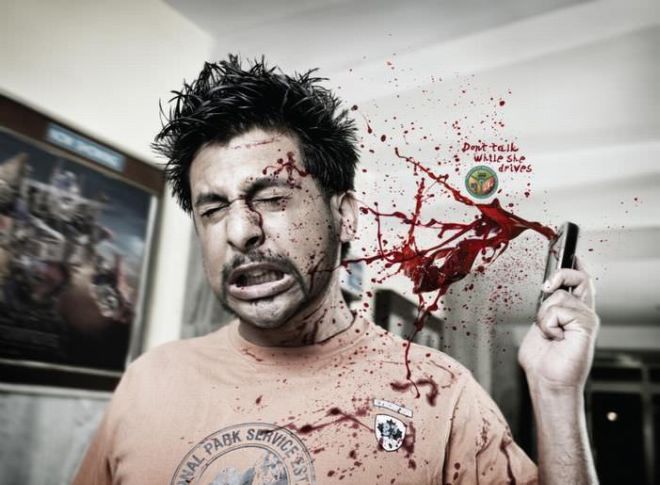 The Mudra Group, an Indian advertising agency, has found a great way to raise awareness about the dangers of using the phone while driving. It gets you thinking about the terrifying impacts an avoidable mistake like this would leave.
14. Liking isn't helping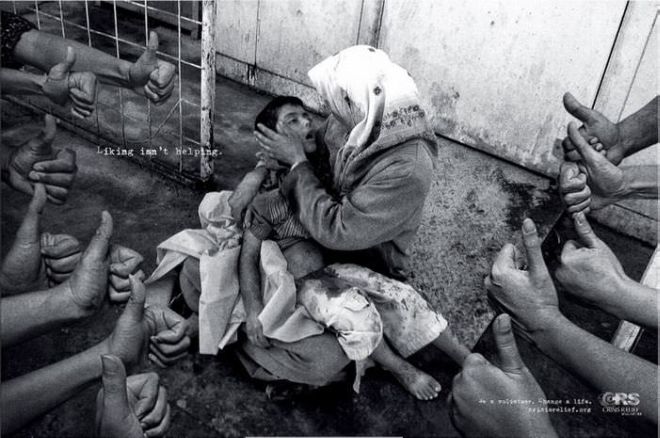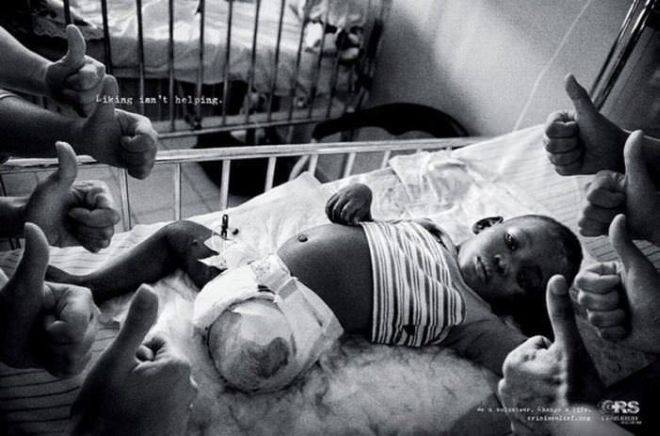 In the modern society, it has become normal to "like" matters on social media, but thanks to these adverts by Singapore-based agency Publicis, we can open our eyes to the reality of this worthless action.
15. Buckle up. Stay Alive.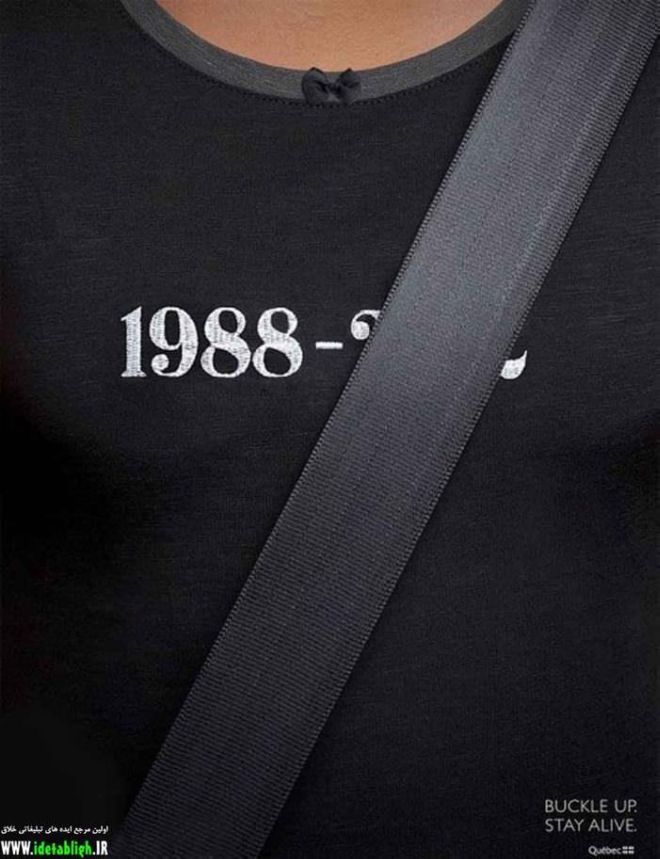 This advert by Canadian advertising agency SAAQ promotes the importance of wearing the seat belt. In the image, the seat belt is covering the possibility of being involved in a life-threatening accident.
16. Drunk? Choose how you'll be taken home.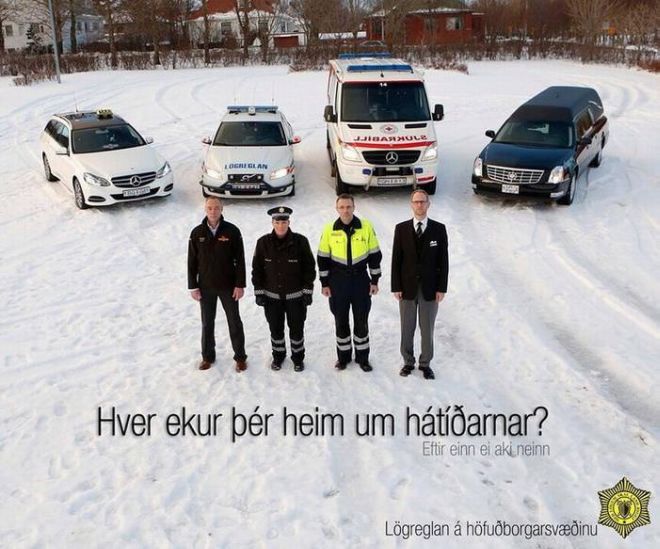 This Icelandic public service advert presents us with the reality of drinking and driving, by asking how one would want to be taken home. There's a choice: a taxi cab, a police car, an ambulance - or a funeral car.
17. Think of both sides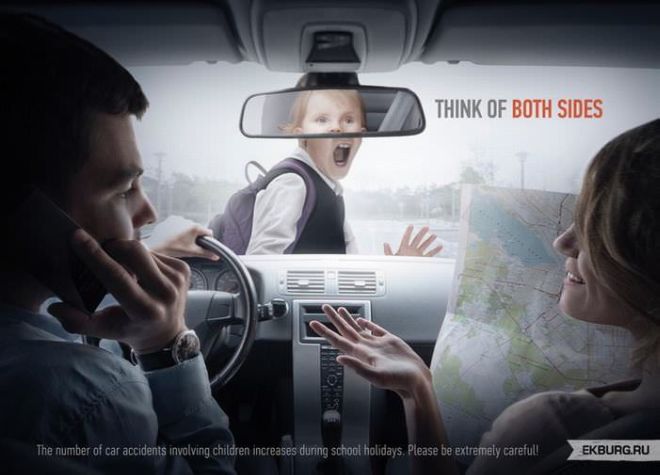 The Russian advertising agency Red Pepper created a highly-evocative advert that demonstrates the act of an accident from two sides. It expresses the thought that children involved in car accidents could easily be your own.